Pēteris Dalderis has been a partner at Ellex in Latvia since the merger of Ellex Klavins and Glimstedt & partneri in 2017. Between 2001–2017, Pēteris was the managing partner of the Glimstedt & partneri law firm.
Pēteris' expertise spans a wide range of law sectors including the acquisition and sale of businesses, and litigation and corporate governance in public sector companies. Pēteris has advised a range of clients including companies engaged in forestry, energy, real estate development, transport logistics, as well as individual investors and entrepreneurs.
Pēteris Dalderis has the talent to respond quickly with solutions, especially in negotiations.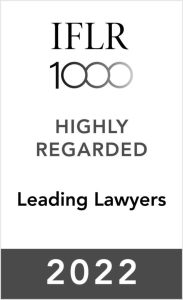 2000
Riga Graduate School of Law
International and European Law
1997
The College of Law, London
Commercial Law diploma
1995
University of Latvia
Bachelor of Laws (LL.B.)
Latvian Bar Association
Member
International Bar Association (IBA)
Member
European Lawyers' Association (ELA)
Member