Marko Kairjak: the Baltics, the Russian media and EU sanctions
In the latest issue of Financial Institutions Sanctions Compliance (FISC), Marko Kairjak explores the recent sanctions issues related to two Baltic-based Russian media organisations and what can be learnt from them.
The article can be read in FISC Issue 4.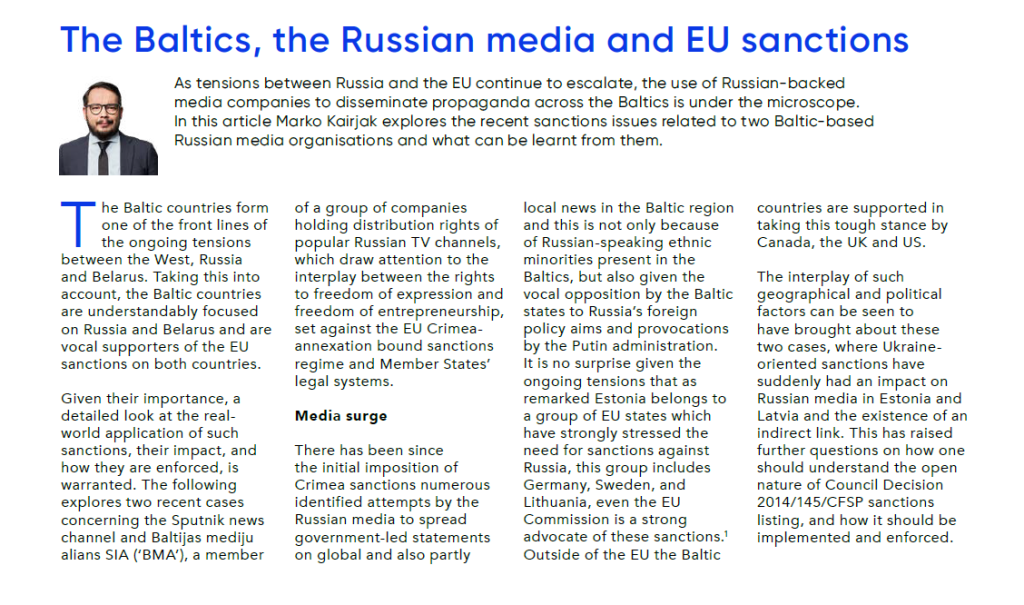 FISC shares the experiences and understanding of seasoned sanctions professionals, providing a platform for sharing best practices and improving your chances of staying compliant with developing regulation.