Risto Vahimets participated as a moderator at the Annual Trade Congress 2020
On October 7, the Annual Trade Congress, which this year focused on the post-crisis world of trade, was held in Tallinn.
Risto Vahimets
, Ellex partner in Estonia, participated at the congress as a moderator and summarized the topics with the following observations:
There is no doubt that COVID-19 highlighted online shopping in a way that did not exist before – the crisis has affected consumer behaviour. While the crisis panic had subsided and shopping went back to physical stores, the consumers still gained new and positive online shopping experiences and will continue to use these channels more than before the crisis.
The supply channels, packaging, contactless delivery and logistics caused stress, but due to the tense situation, many companies were able and had to improve their performance.
Physical shops will not disappear, but the most appropriate approach to any merchant is the "omnichannel", i.e. well-functioning physical shops and an online shop which complement each other – quality and emotion must be transferred from one to another! Today it is also called the "phygital" approach.
A lesson from traders: focus on the real needs and wants of the consumer – and do it sincerely.
All in all, it is important to adapt to the situation – pay sincere attention to consumers and their needs and develop the interaction between the physical and the online store.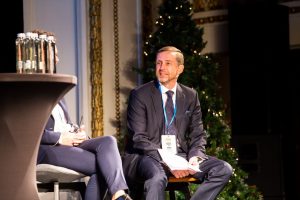 Photo by Raul Mee