Dmitri Rozenblat is a counsel specialising in tax law who advises clients in all tax law issues, including tax disputes and international taxation. In addition, Dmitri has extensive experience in advising clients on M&A transactions and corporate restructuring as well as on the resolution of everyday corporate and contractual law matters.
Dmitri has been appointed as a member of the Advisory Commission on cross-border tax disputes.
Dmitri previously worked as an attorney and tax counsel at different law firms and has gained business experience working as the head lawyer at AS Silvano Fashion Group.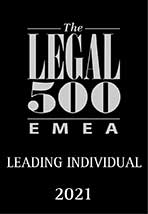 2009
University of Tartu, Estonia
Master of Laws (LL.M.), cum laude
2006
University of Tartu, Estonia
Bachelor of Laws (LL.B.)
2010
Estonian Bar Association
2017
Maksuviidad 2017
Authors: Maret Hallikma, Dmitri Rozenblat Publication: Äripäev
2011
Maksuviidad 2011
Authors: Maret Hallikma, Dmitri Rozenblat, Elo Madiste Publication: Äripäev