Ellex – a new certified adviser on First North in Latvia
As of January 8, 2020 Ellex Kļaviņš has become Nasdaq First North certified consultant in Latvia.
Being a Certified Adviser permits the law firm to guide growth companies in Latvia through the Firth North application process and ensure they meet all the market's requirements on a continuous basis.
"We are delighted to obtain Certified Adviser status on First North. This is a natural step for our law firm and our banking and finance practice. We constantly strive to meet the highest standards of quality and provide more added value services for our clients,"
says Associated Partner
Valters Diure
.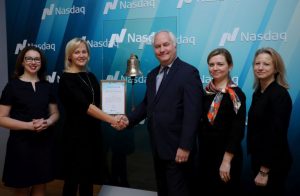 Foto: Nasdaq Riga