Kevin Gerretz is a senior associate at Ellex in Estonia specialising in the fields of financial services regulation and competition law.
Kevin has considerable experience in various financial services regulatory and compliance matters. His experience includes different financial products, such as investment services and products, payment services, as well as infrastructure such as central securities depositaries and trading venues. One of his specialisation areas is anti-money laundering and sanctions, including advice on compliance with relevant laws, regulations and guidelines, and support for clients in investigations by competent authorities. A separate field of interest relates to capital markets projects – his experience covers also providing advice for issuers on several bond and equity issues and listings.
In addition to advising on financial regulatory issues, he is actively involved in competition law matters, having advised clients in merger control proceedings and supervisory proceedings (including with the European Commission) as well as in daily compliance matters and with respect to staid aid law.
Kevin holds a bachelor's and a master's degree in Law from the University of Tartu.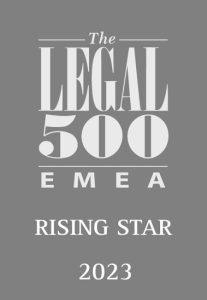 2019
University of Tartu
Master's degree in Law
2017
University of Tartu, Estonia
Bachelor's degree in Law
2019
Estonian Bar Association
2020
Legal effect of electronic signatures in the Baltics
The COVID-19 outbreak has changed the way in which many businesses have to function. As many people are still working remotely, in this digital era electronic signature is the best solution commercial agreements. However, it is important to know that not every electronic signature will have the equivalent legal effect as a handwritten signature. Ellex experts Martin Mäesalu and Kevin Gerretz (Estonia), Sarmis Spilbergs (Latvia) and Dr. Ąžuolas Čekanavičius (Lithuania) write about the legal effect of electronic signatures.
2019
International Banking Law & Regulation
Center for International Legal Studies. Kevin co-authored the chapter on Estonia.
2017
Money Laundering, Asset Forfeiture and Recovery and Compliance -- A Global Guide
Estonian Chapter Money Laundering, Asset Forfeiture and Recovery and Compliance -- A Global Guide 2017.