Eduards Dzintars is a senior counsel, head of tax practice who specializes in all aspects of tax law, providing advice on VAT application, tax disputes, risk assessment and the development of solutions in both domestic and cross-border transactions. He advises clients on tax structuring related to M&A transactions and other activities of foreign companies in Latvia. Eduards represents clients' interests within the Latvian tax authority on the application of the law in specific cases, tax inspections and about customs and excise tax issues including the flow of goods. He has experience in representing clients on customs guarantees and advises clients on various e-commerce issues including support during implementation of new services and the representation of interest within state authorities. Additionally, Eduards assists natural persons with tax residency questions and investment planning.
Eduards Dzintars has proven to be a great and trustworthy tax consultant who is able to advise on various tax-related matters. The ability to adapt to ongoing changes during the various stages of a transaction, quick and reliable answers as well as the ability to accommodate urgent requests is greatly appreciated."

---

"We appreciate particularly working with Eduards Dzintars. He is accurate, very professional and right to the point.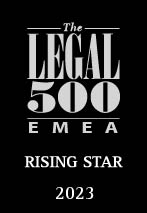 2017
Riga Graduate School of Law
LL.M. in International and European Law
2015
Riga Graduate School of Law
LL.B. in Law and Business
2020
COVID-19: assisted/support programs for taxpayers
By: Eduards Dzintars, April 2020

In light of the state of emergency declared in the Republic of Latvia as a result of the spread of COVID-19 infection, we have summarized the most essential aspects of the government business support programs.

The aggregated information is based on the Act on Measures for Prevention and Management of National Threats and Their Consequences in Relation to COVID 19 Proliferation, entered in force on 22.03.2020. Given that the situation, laws and related regulations may change rapidly, companies should continue to monitor the latest updates.
2020
WSG Global COVID-19 Task Force & Resource Center
World Services Group, April 2020

Due to the Covid-19 situation across the world, the international resource organization World Services Group has launched a Global Task Force and Resource Center with experts from several different jurisdictions to advise and guide during these uncertain times. As an active member of this network, Ellex lawyers in Latvia are the main contact with questions concerning Latvian law.