Rutt  Värk is a counsel specialising in mergers and acquisitions and business law.
Rutt has more than 10 years of international experience in advising on M&A transactions and project management in various fields, as well as advising on various real estate deals. She has advised on number of important transactions in recent years (including the Hobby Hall deal, the Tradehouse deal, and the Milrem deal).
Rutt spent the past two years as head of M&A at PwC Legal Estonia.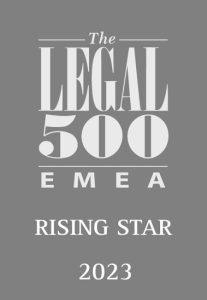 2009
Master's Degree in Law
University of Tartu, Estonia
2008
Erasmus exchange program
Erasmus University Rotterdam
2006
Bachelor's Degree in Law
University of Tartu, Estonia
2010
Estonian Bar Association